The Instrumentals - Community Orchestras

We provide quality, accessible and inclusive community ensemble music making for string and woodwind players of all ages. We are friendly, relaxed and un-auditioned! If you're interested in playing with us, we have groups for beginner kids, intermediate kids, even-better kids, beginner adults, and intermediate adults.
Check out our webpages and then email us to find out more at info@communityorchestras.org.au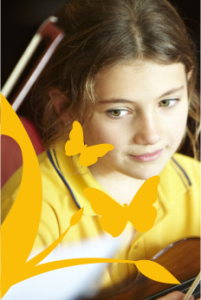 The Instrumentals offers great opportunities for ensemble playing:

BEAN SPROUTS - for brand new, have-a go string beginners. Borrow an instrument and enjoy small group lessons with other beginners. All current Bean Sprouts have graduated to join Buds so we're on the lookout for new Sprouts!

BUDS - for kids who have been learning for about a year. The Buds learn technique and are introduced to the skills of ensemble playing.
STRING BEANS - for kids with a bit more experience. The Beans develop their ensemble technique and performance skills.
HARVESTERS - school holiday workshops for high school kids who want to extend their ensemble playing in a friendly and fun environment.

AWKWARDSTRA - our beginner adult orchestra. If you can play your instrument a bit and read a little music and you're interested in playing with others - the AWKS are for you!

DORKESTRA - we have been playing together for a few years and are now a proud if slightly shaky intermediate level group of adult players. We always need more violin players.