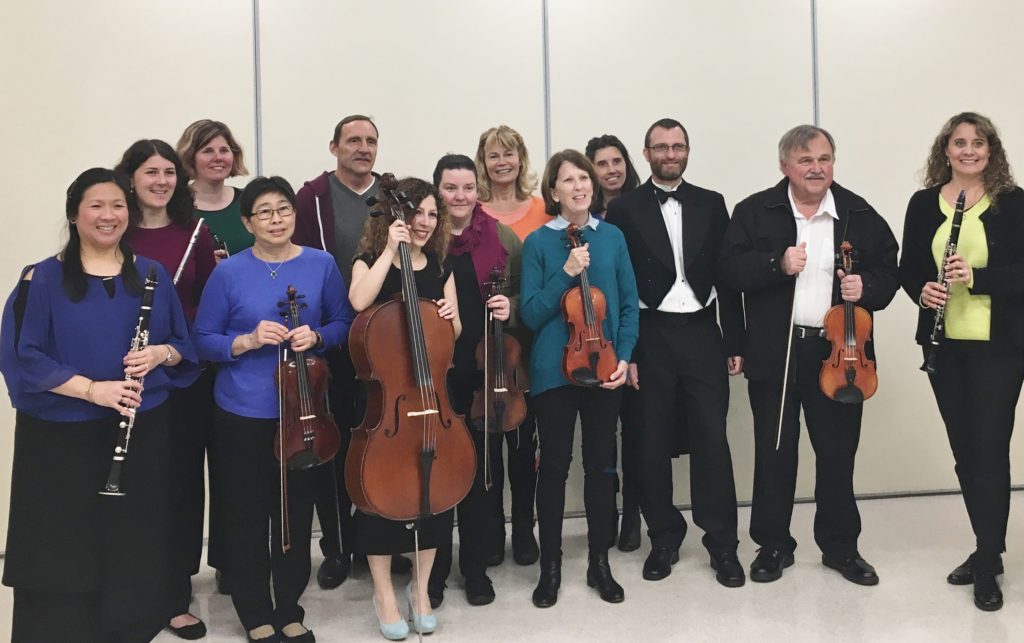 The Awkwardstra was established in 2014 as an eclectic group — it began with a couple of violins, a viola, a saxophone, a harp, cellos, and even a harmonica — and has settled into a strings and woodwind chamber group. Driven by the enthusiasm of maestro Daemon Clark, this beginner-intermediate level group is always welcoming of new players, and regularly braves public performances busking at markets or performing for family and friends.
Favourite pieces currently are The Beatles' Eleanor Rigby, Rossini's The Barber of Seville, Handel's Arrival of the Queen of Sheba, and Telemann's Les Nations.
The Awkwardstra meets from mid-Jan to mid-Dec at the Vic Park Community Centre, on the corner of Kent and Gloucester Streets, East Victoria Park in Western Australia between 7.30 until 9.30pm on Wednesday evenings.
For more info email us at: info@communityorchestras.org.au